WOODEN FLOOR POLISHING IN DUBAI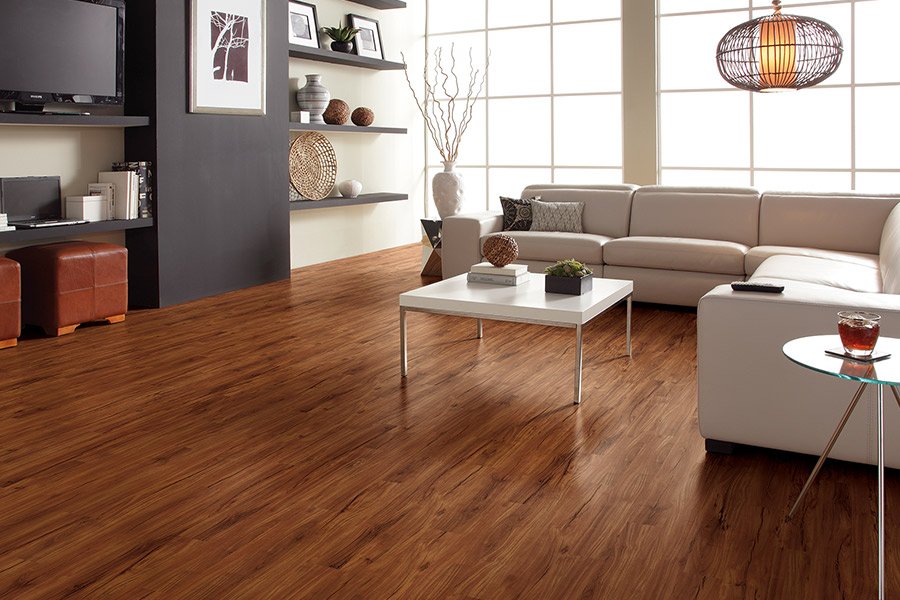 WOODEN FLOOR POLISHING SERVICES
WOODEN FLOOR POLISHING IN DUBAI
Wooden Floor Polishing, Repairing, Refinishing, and Varnishing Services across Dubai, UAE
Wood floors are one of the easiest types of flooring to maintain. Unlike carpets, they require minimum maintenance and could potentially last for a couple of decades, if properly cared for. Polished And well-maintained wooden floors have a way of making your house look both beautiful, and spacious. Most of the maintenance methods are relatively the same and don't differ much depending on the particular type of hardwood flooring, but some finishes might require you to pay extra attention and work with extra care to maintain its beauty.
Polishing revitalizes worn parquet or hardwood floors that do not require full sanding and sealing. They must be cleaned, buffed, and sealed/polished with the finish that was originally applied to them. Quality wood flooring will last for decades.
most wood floors are damaged by scratches, Water contacts, such as water leaking from a roof and soaking for an extended period of time, can damage wood floors in some cases. The heat from the hot weather caused the floor finishing to fade or enlarge gaps.
What our wood floor polishing and repair service in Dubai involves
Wood polishing is a service that is used to restore and protect the floor sealant of lacquered floors, extending the lifespan of the walking surface. With that being said, the service includes a series of steps, which your designated wood floor polishing professional will follow:
At First our scheduled professional will do an on-site inspection of the floor to determine its type, check out its condition, and give you an exact price estimate.
Free up space in the room by removing all furniture.
Before they start polishing the floor, the specialists will thoroughly clean the surface to remove any existing dirt and dust.
Depending on the condition of your flooring, the professional might need to sand and seal the wooden floor.
After all of the prep work is finished, they will apply the needed layers of fresh polish.
Parquet Wood Floor Polishing And Repair In Dubai
Wood floor repairing actually includes a wide variety of activities, starting from replacing a woodblock, filling gaps, sanding the floor, staining it, all the way up to sealing it. Our staffs utilize professionally developed materials, which are simply not accessible over the counter or in street shops.
Generally, the first step of the wood floor restoration is to fix any existing damaged parts. We inspect all of the boards and tighten those that are loose. Old tacks and nails are removed, and protruding nails are flattened. Wherever feasible, all damaged boards beyond simple repair will be replaced with recovered timber of the same grade and age.
The final step of our service is for the technician to seal and refinish the wooden floor by applying oil, wax, or lacquer to it. This part of the wood floor repair and restoration service guarantees that your floor will be protected for a longer period. Note that the products that we use are high quality and long-lasting.
GET IN TOUCH
Get a Quote
The wood floor polishing and cleaning process in more detail
Many homeowners neglect floor maintenance, which often results in a not-that-great-looking or overall damaged flooring. Professional wood floor polishing and cleaning is the way to go if you're looking for an inexpensive way to preserve your lacquered wooden floor or to address any imperfections.
The service is simple to schedule, includes a free on-site survey, and is carried out by trained, certified, and fully equipped wood floor polishing professionals. By booking our service, you ensure yourself long-lasting quality results, thanks to our years of experience and tried-and-true methods.
Schedule a service appointment with Restyle Dubai today to give your wooden floor the attention it deserves!
Wooden floor restoration in Dubai
Our Wooden floor restoration service is very quick and simple, producing a maximum effect in a short space of time, and involves us stripping the floor, sanding it back, treating it, and finally polishing the floor to a beautiful finish, giving it new life.
We can also repair most types of damage and provide a complete sealing and varnishing service.
All of our machines have dust extractors, so no mess will be left behind after we're done. We take great care to keep the dust contained to the areas where we operate.
If you are considering restoration or renovation of your wooden floors, at Restyle Dubai we offer expert assistance and guaranteed results. We cover all locations in UAE. Contact us +971 56 971 02 88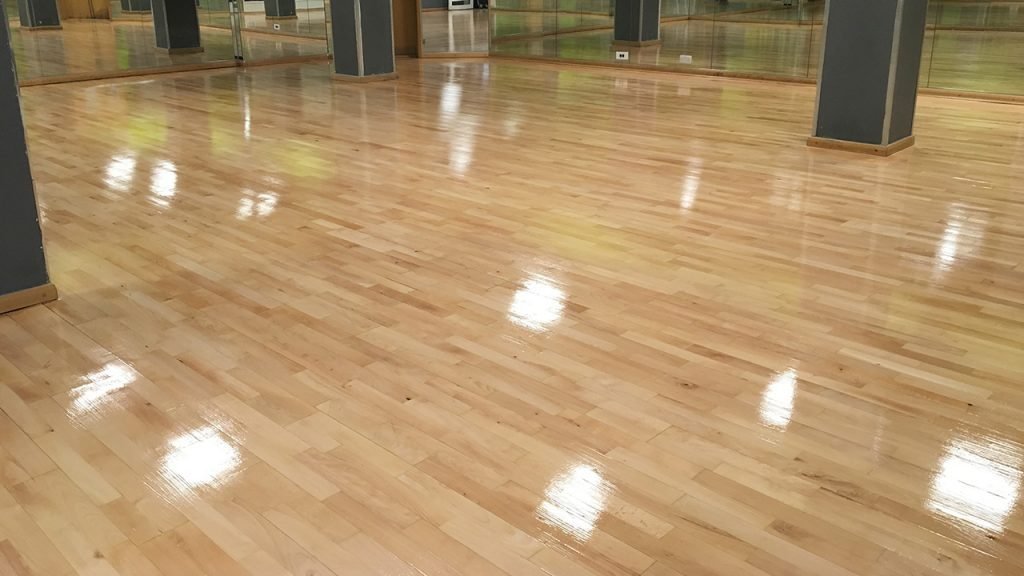 Wood Floor Restoration Techniques
Wood floor restoration encompasses a wide range of techniques. These techniques address a wide range of issues, from worn and uneven surfaces to loss of color and pattern. Floor sanding, for example, can be used to remove built-up grime and old layers of varnish that hide your floor's colors or grain. We can then apply a fresh coat of oil, wax, or seal to protect your wood and keep it looking shiny and new. Floor restoration saves you from buying a new wood floor and highlights the aged beauty of natural wood.
Fast & Efficient
High Quality Machinery
Clean & Careful Teams
Flexible Hours
Common wood floor repairs in Dubai that we can help you with
The following concerns can be resolved by qualified specialists when restoring or repairing wood flooring:
Damaged wooden boards or missing parquet blocks
Detached wooden blocks – Water damage, normal wear and tear, adhesive problems, sub-floor problems, and other factors can all cause detached parquet blocks.
Gaps between blocks/boards – weather changes and very important. Natural expansion and contraction of the material is a nightmare
Raised or uneven parquet flooring
Poor appearance – This includes scratches, stains, and boards without definition – anything that is a result of general wear and tears.
How Often Should I Polish My Floor?
This is greatly dependent on the amount of foot traffic on your floor. If the floor is in a small, family home, there's no need to polish it as often as someone who owns a big business, with lots of visitors, will. The size of the room will obviously have an effect on the amount of time and effort put into the task.
How long does it take for the polish to dry?
 It's best to leave your floor to dry properly for at least 24 hours after it's been polished.
Why choose us – Professional Wooden Floor Polishing in Dubai
Every type of wooden floor needs some care as the years pass and a professional floor repair and Polishing service is the perfect solution when that time comes. By choosing us for your property's needs, you get to benefit from an all-in-one solution. We are providing all types of flooring services in Dubai. Contact us +971 56 971 02 88
The Facts About Wooden Floors
A major investment within your home
Durable and long-lasting, with proper maintenance
Dirt, grime, and other particles that get stuck to the floor can cause damage
wooden floor polishing contractor in Dubai
Restyle is the leading wooden floor polishing contractor in Dubai. We are doing all types of wooden floor polishing services in Dubai and all over the UAE. We have a Professional and Experienced Team for Wood Floor Varnishing, Repairing, Deep Cleaning, and Polishing services. We are providing Wooden Floor Polishing, Cleaning, Refinishing, and Varnishing Services across Dubai, UAE. Restyle offers hardwood floor cleaning, buffing and polishing services that can restore any hardwood floors to a beautiful shine.
Feel free to call and speak with one of our wooden floor polishing specialists in Dubai and have us come out to assess the damage and provide you with a solution and free estimate for getting your wooden floor polishing done. We are also specialized in wooden furniture polishing in Dubai, UAE.